Help Desk
04 June 2023 10:52 AM
You can use your web browser in place of an FTP client. The settings for most browsers are the same, displayed below. You can also use our step by step guide below to help you configure Safari with the proper settings.
URL: ftp://ftp.yourdomain.com/yourdomain.com/public_html
Username: Your FTP username
You were emailed the FTP login details when you signed up for your hosting account, but if you no longer have that email you can view the FTP login settings and change the FTP password by following these steps:
1. Login to your Account Manager at
https://www.domainit.com/myaccount
2. Click on the domain name you would like to manage
3. Under "Service Details" you can view the FTP Hostname, FTP Username, and Remote Directory
4. Then, to change the FTP password, click "Change Password" next to "FTP/Control Panel"

Safari FTP Setup Guide

Open Safari, and enter "ftp://ftp.yourdomain.com/yourdomain.com/public_html" into the address bar, then press your enter or return key.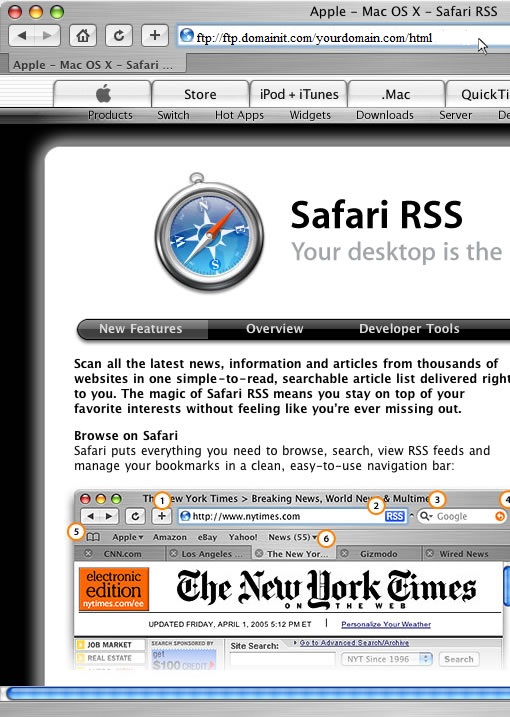 You will then be prompted for your FTP username and password.


Once you have entered your information, click "OK" and your webfiles will appear in your finder.